GUESTBOOK
---
Deer visitor you are in our service area for guests. We state explicitly that we don't want commercial advertisments here; our guestbook must not misused for this.
You can look into the guestbook with the button "Ansehen".
---
If you want to write a comment into the guestbook then use the following formular.
"Antispam", "Name" and "Text" are mandatory, the eMail address is optional. With the button "Absenden" your comment will put into the guestbook. For security reasons your IP address will saved too.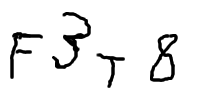 Spamprotection - please enter the characters into the field "Antispam".
---
Copyright (c) 2016 - 2023 Juergen Kaesmann.
Last edited: 28.01.23